Mon Mar 19 15:45:52 2018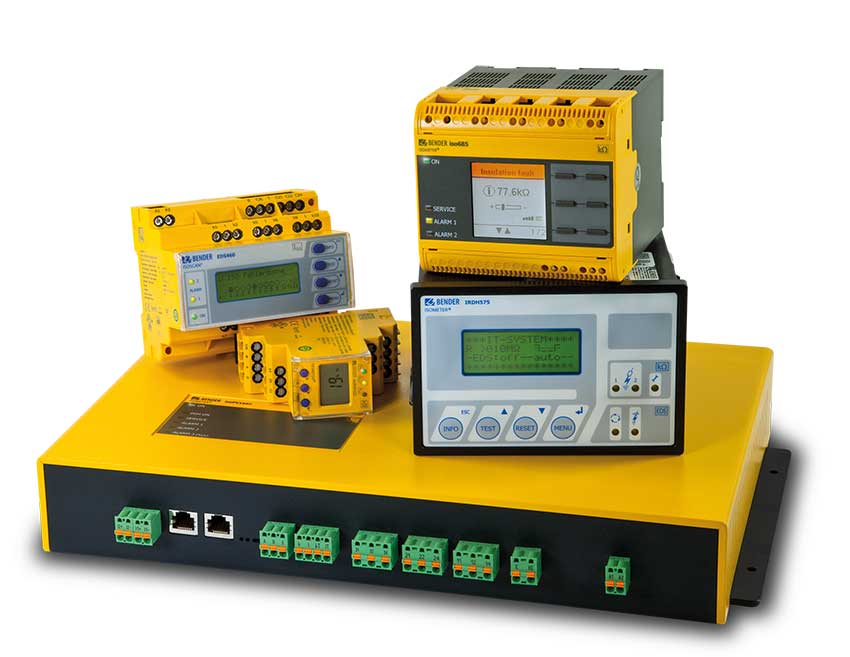 Ground Fault Products for Ungrounded Systems
Ground Fault Products continuously monitor the insulation resistance of IT systems (floating systems) and issue an alarm if the value falls below a response value.
To obtain a measurement, the device has to be connected between the IT system and the protective earth conductor (PE). A measuring current is superimposed onto the system which is detected and evaluated by a measuring circuit. Ground-fault detectors identify deteriorations of the insulation level at an early stage and in a reliable way.
Products
Ground Fault Monitoring, Ungrounded
Use these filters to help you select the right product.